Incredible Earning Opportunity Within the Cannabis Market
We do the work, you collect high-returns. No strings attached.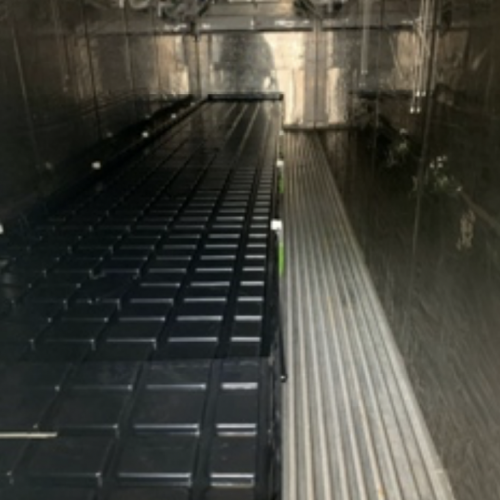 The investment is into 3 years ownership of a converted and built-out insulated shipping container, which is then leased to become part of a licensed 15,000 sq. ft. medical marijuana cultivation facility. Lease payments to the investor are based on a percentage of profits, outlined in the attached Pro-forma, and very exciting. Our self-contained and energy-efficient, "Ready to Grow" containers are air and watertight, perfect for controlled year-round cultivation of high-quality medical marijuana. Using our expertise and experience, combined with top-quality equipment and systems, produces high yield results.
40' long – High Cube insulated shipping container o Dual 2-ton 24,000 BTU Mini Splits
Reverse Osmosis (RO) water filtration with dual pre-filter canisters o 200-amp electric panel with separate breakers for all components
225 -pint Quest© dehumidifier system
Dual intake fans with carbon pre-filters and exhaust fan
8 Nextlight© full spectrum dimmable LED grow lights, perfect for veg to flower
5' x 32' sliding/rolling grow table for easy access
4' decontamination entry room o Trolmaster© automated monitoring and control system
4 camera wireless surveillance system, accessible via smartphone or tablet
All production operations of the grow container will be done by experienced professionals, as part of the existing successful cultivation facility.
Bypass the risk and expense of constructing, buying, or renting a facility and having to do the build-out. Our experts and our containers are ready to go and grow.
---
Interested? Schedule a chat with us to discuss this opportunity.