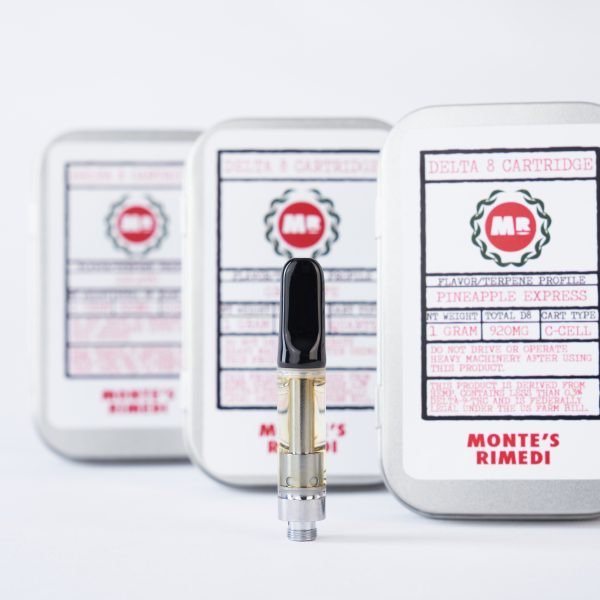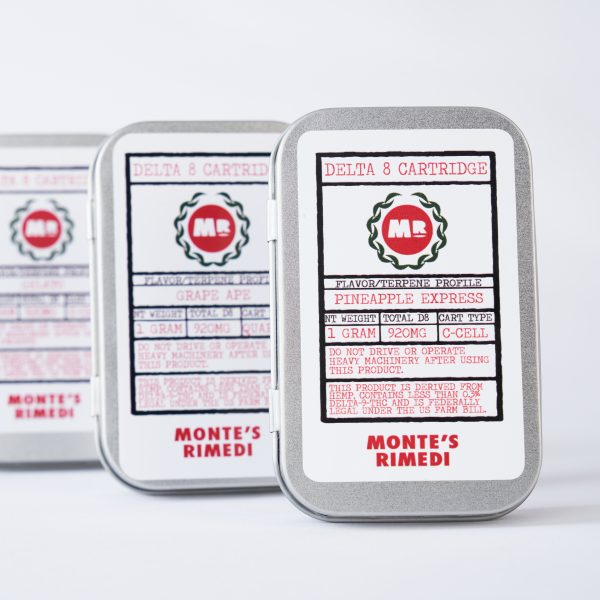 Delta 8 Pineapple Express Vape Cartridge
The Iconic flavor is here. This Delta 8 Pineapple Express flavor has a unique tropical, fruity aroma reminiscent of pineapple. It's sweet, cedar, citrus aroma will have you feeling you're on an island vacation.
Description
The brand new Montes Rimedi Delta 8 Vape Cartridge is here.
Packed with 920mg of Delta 8 in a refreshing Pineapple Express Flavor.
Comes in a collectible, classic tin can for the best freshness and storage.