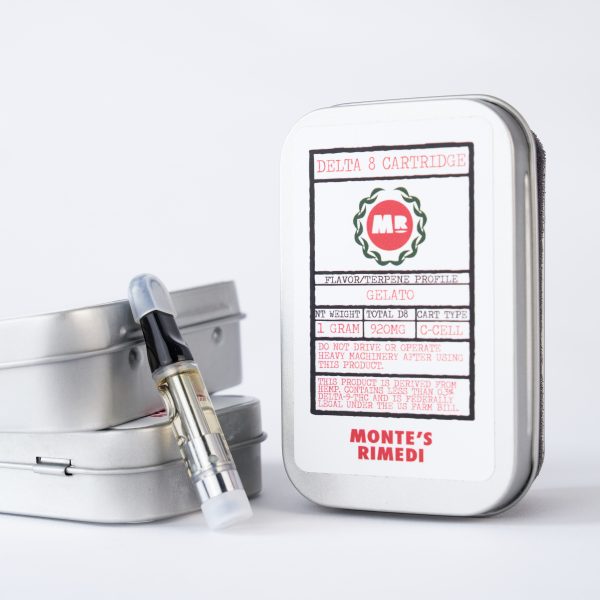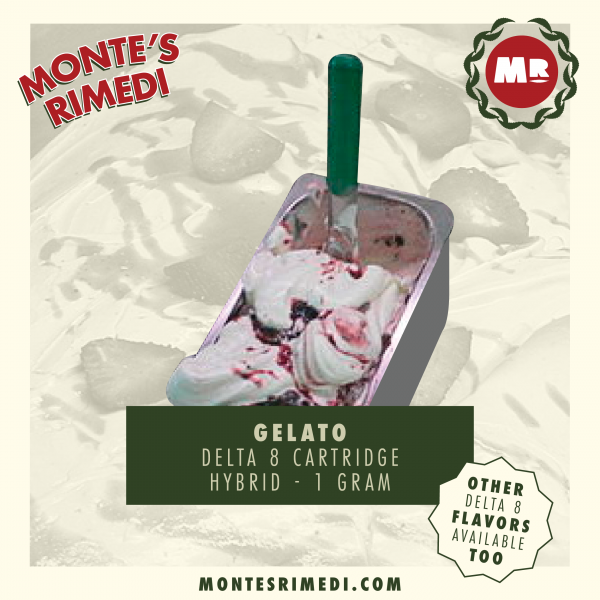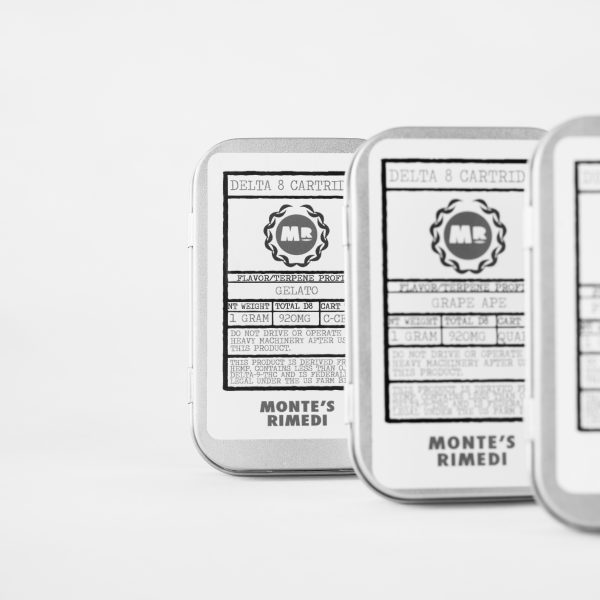 Delta 8 Gelato Flavored Vape Cartridge
Enjoy summer time on the Italian Peninsula from your own balcony.
Our delicious Delta 8 Vape is made with real flavor of the famous strain Gelato. Enjoy making some tasty clouds with the creamy, sweet taste you know and love.
Description
The brand new Montes Rimedi Delta 8 Vape Cartridge is here.
Packed with 920mg of Delta 8 in a delicious Gelato Flavor.
Comes in a collectible, classic tin can for the best freshness and storage.